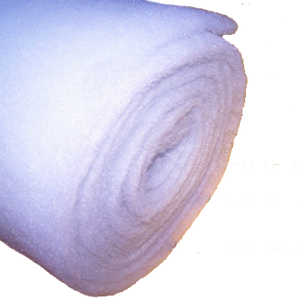 The Wadding Shop polyester wadding  is manufactured from the highest quality materials, in the UK.
You are purchasing a roll of wadding with the following specification:
Roll length: 10 metres
Roll width: 27inches (69cm)
Wadding thickness: 135gsm/ 4oz
Our polyester wadding is suitable for many upholstery uses, along with craft uses. Polyester wadding is commonly known as white Dacron.